Fittings
Exigo Fittings Catalog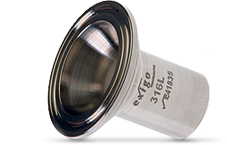 ASME-BPE Weld Ferrules (WF-BPE)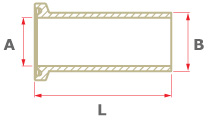 NOTES:
* Please refer to website video for explanation of ASME BPE Type A vs. Type B
"LL" at end of part number = Low sulfur 316L material for autogenous welds
** not available in low sulfur 316L
Alternate materials available upon request
Non-standard lengths available upon request
Reducing ferrules available upon request
Custom Products
In addition to our standard product offerings, we are often requested to collaborate on designing and manufacturing special solutions for unique process connection challenges. With our active participation in industry standards organizations, our over 100 collective years of manufacturing experience, and our top class manufacturing facility, we welcome the challenges.
Learn More